It's been on my heart for a long while now to share how the Rosebud House of Prayer came about. I'm going to do the best I can and pray Jesus does the rest like He always does.
My relationship with Jesus began in 2008 while incarcerated at the Plymouth Workhouse for Women in Minnesota, after I cried out to "GOD" in an angry prayer in a lockdown cell. God answered me, which is another beautiful story, that I haven't even gotten to share with all my children yet. All I knew was that I was wide awake and aware of God's presence. The fear of the Lord hit me so deeply I didn't know what to do. It was more terrifying than anything I have ever felt in this life and I've lived through a lot. I feel like what Jeremiah said:
"His word was in my heart like a burning fire shut up in my bones; I was weary of holding it back, and I could not." Jeremiah 20:9
I am a full-blooded Lakota from the Rosebud Reservation in Rosebud South Dakota. I came to Christ with all the usual brokenness that most of us carry: death of both parents (my father was killed at 26 years old when I was 7; our mother abandoned us after the funeral and she died of cancer at 35 when I was 15), alcoholism, the boarding school, sexual abuse, abusive foster homes. But the biggest issue was "lack of trust." It was deep, so everything I've learned about God I learned from the Lord Jesus Himself. I wouldn't trust "a man" to teach me anything. They already proved what was in their heart. After God answered my prayer there was only one thing to do: read the Holy Bible!
So I did, but after 3 months of reading it, I closed it. I was exhausted trying to understand what I was reading so I said out loud, "How am I supposed to know what this is saying?" When I opened it up again, this is what I got:
"But the anointing which you have received from Him abides in you, and you do not need that anyone teach you; but as the same anointing teaches you concerning all things, and is true, and is not a lie, and just as it has taught you, you will abide in Him." ‭‭1 John‬ ‭2:27‬ ‭
I accepted it, thankfully, and I knew I would never have to ask anyone what I needed to know because God could tell me Himself.
I spent a year reading the Word of God, telling everyone in the facilities about Jesus, if they asked. Then at the end of that year the Lord gave me a dream. He revealed 3 things:
I would go to prison (which happened in 2009 when I was sentenced to 4 years in South Dakota Women's Prison–SDWP, in Pierre, South Dakota where I continued reading Gods word.)
2. I would have a "new life." The old would be gone. "Therefore, if anyone is in Christ, he is a new creation; old things have passed away; behold, all things have become new." 2 Corinthians 5:17 ‭‭I was reborn Easter Sunday, March 23, 2008. "Jesus answered and said to him, 'Most assuredly, I say to you, unless one is born again, he cannot see the kingdom of God.'" John 3:3
3. This part had to do with my children and so many, many children of God, which I believe is now in process.
My time with Jesus at SDWP began from 2009 until 2012 when I was released. I got to spend hours reading and praying. In 2011, as I was reading, one day I heard "Go home!" I said "No!" A few months later, as I was reading I heard "Go home!" again. I said "No! Do you know what's back there? Nothing but death, rape, loss, bad and sad memories. There's nothing good there!!!" Folks I'd known all my life that had passed on kept coming to mind. I would actually see them and it would cause me to wonder about the last time I saw them. Then the scary thought would come. "Where did they go???" A few months later, as I read I heard it AGAIN, " Go home!" This time I caught myself meditating on what I was seeing, a house on our land on a hill, and all around it was green. I actually liked it. I heard myself saying "Okay, maybe I'll go, but what are we going to call it, it's Your house?" (As long as I can remember, the last time I had a place to call home on this reservation was back when I was 7 years old when our family broke up and we became orphans of the state. I never wanted a home on this reservation, and the Lord knew it.) Then after asking Jesus about it I came to this:
"Even them I will bring to My holy mountain, and make them joyful in My house of prayer. Their burnt offerings and their sacrifices will be accepted on My altar; for My house shall be called a house of prayer for all nations." Isaiah 56:7
It seemed so natural I just said "Okay, it sounds like our people and what I've seen all my life, their burnt offerings and their sacrifices," and we have always prayed. One of the most powerful things I remembered was the humility at prayer, of all the elders, and the women and children showing deep reverence for a Holy God and asking for His "mercy," because we were only flesh and blood.
I loved it! So that was settled. I said "Okay, Lord, I'll go but You have to do it all!" And He said:
"Then the nations which are left all around you shall know that I, the Lord, have rebuilt the ruined places and planted what was desolate. I, the Lord, have spoken it, and I will do it." Ezekiel36:36
It was settled. He would do it all.
A lot has happened since then. Every once in a while I meet someone who is curious about the Rosebud House of Prayer so I tell them how it came about. One lady I shared with in more detail said, "Oh, 9 months, as long as it takes to birth a baby!" Oh my, I had never thought of that.

I was released from SDWP on March 6, 2012, with this HUGE gift and I no idea of what to do. I returned to Minneapolis and went to a few churches. God began closing doors and opening doors to help me get to where He wanted me to be. I met Dr Ken McMillan (Doc) because I needed to pay for my room and board at a halfway house, so I volunteered for Doc who was working at the KOLA program for homeless people. He introduced me to his wife, Ginny, and the day we met we began a Bible study. But I kept feeling like I needed more. One day I asked Ginny what they do at her church and she said, "Oh, we go early so we can go into the prayer room." I said "I need to go with you to your prayer room."
Doc and Ginny were so nice to me. They picked me up every Sunday morning to go to the prayer room and service at New Hope Church. I have to be honest when I say I still didn't trust anyone, so I'd pray in my spirit at first. But I saw Doc and Ginny's hearts. They were praying hard for others and I trusted that. One day they asked me "Can you tell us what you're praying about?" I learned to trust their hearts, so I said "Yes, God told me to "go home" because He's going to build a House of Prayer. Then they started praying with me about this. Then another day Ray Kuntz asked what we were doing about it. He said we should have a meeting which we did on July 17, 2014. At this meeting something happened that only the Lord and I felt. At the moment it happened, even I didn't understand it completely, but I do know that God put the burden on His Church. So now it wasn't just me that was carrying it.
A lot has happened in 10 years, good and bad. I've learned to wait on God's timing. It's always perfect. A double-wide building from North Dakota was purchased. There were some little disappointments like how damaged the building was when It got here. It was left out in the elements and everything inside was destroyed. It even began to have black mold but it was here on the property! And I knew God can do anything! All year long I stared at that damaged building. Never once did I feel hopeless. I knew God was working, going to the foundation of how I got so damaged which left blackness (mold) in my heart. And He started pruning me, a little here and a little there, sometimes hurting deeply like the day the trauma happened. But Jesus kept his promise. He never left me.
I have the privilege of watching Him work, not only in my heart but everyone else's hearts around me, through jail ministry, and my own children (whom I lost parental custody of in the year 2000). All have returned and know the Lord as their personal friend and Savior, our God, except one, my oldest son Andrew. Please keep him in your prayers.
Now I live on my land right across the way from the Rosebud House of Prayer in Rosebud, South Dakota. I get to watch God and talk to Him all day long, waiting for His timing. I get to see teams come and go, who work on the House of Prayer, making it ready for a place for people to study Scripture and pray. In the meantime I go where He says to go, but last week He said "He will bring them." I like that better because then I know without a doubt He's drawing them. There's lots of work to do. I love it.
"The Lord is my shepherd; I shall not want. He makes me to lie down in green pastures; He leads me beside the still waters. He restores my soul; He leads me in the paths of righteousness for His name's sake. Yea, though I walk through the valley of the shadow of death, I will fear no evil; for You are with me; Your rod and Your staff, they comfort me. You prepare a table before me in the presence of my enemies; You anoint my head with oil; my cup runs over. Surely goodness and mercy shall follow me all the days of my life; and I will dwell in the house of the Lord forever." Psalms‬ ‭23:1-6‬ ‭
"Come, see a Man who told me all things that I ever did. Could this be the Christ?" John 4:29
It is the Christ! The Messiah! Jesus Our Lord!
I know this is long but I have to share the last week of March 6th when the Lord said one more thing, and it's engraved on my heart:
"I will not leave you nor forsake you….Have I not commanded you? Be strong and of good courage; do not be afraid, nor be dismayed, for the Lord your God is with you wherever you go." Joshua‬ ‭1:5, 9‬ ‭

Rosebud House Of Prayer (RHOP) – Before: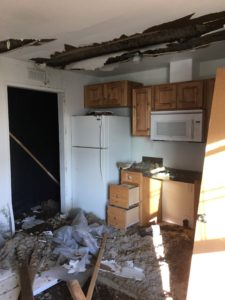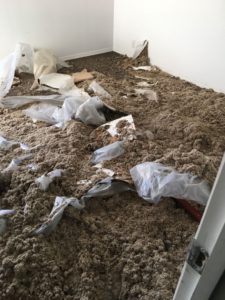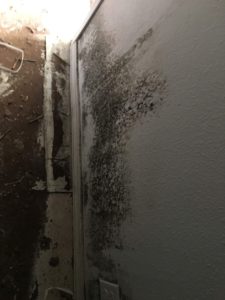 Rosebud House Of Prayer (RHOP) – After: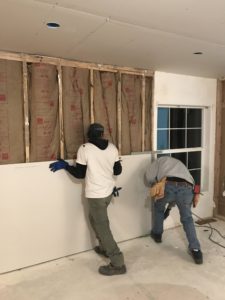 ‭

‭

‭

‭‭